Dance trends may come and go, but they never seem to completely leave our memories.
Don't' believe me?
I'm sure you remember the Electric Slide, the Dougie, the Harlem Shake, or the infamous Dab, right?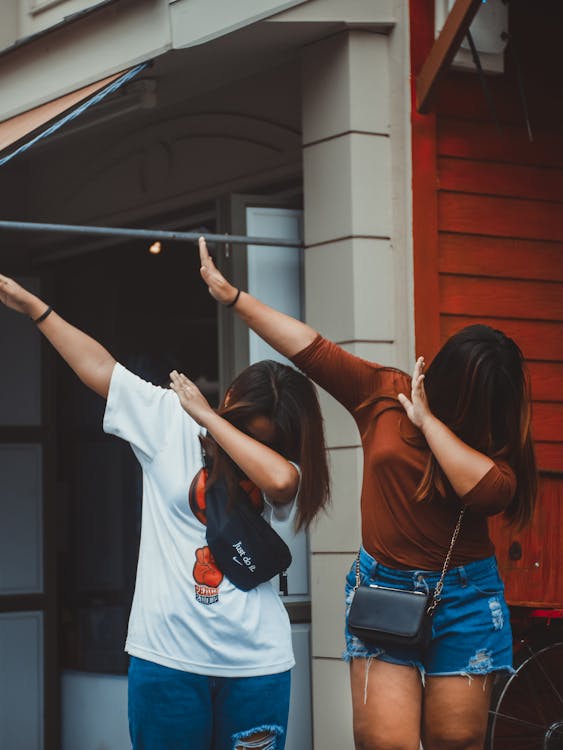 The point is, dance moves seem to hang around in our memories because of how much fun we had doing them when they were popular.
For one dad and daughter duo, their dance craze of choice was the Git Up Challenge.
This was an internet craze that involved a father and daughter filming themselves dancing to the song "The Git Up" by Blanco Brown.
YouTube found itself flooded with these videos, every one of them is as adorable as the last.
In the video below you can watch as one father and daughter crush this challenge.
They start out by stepping back and forth to the beat of the song as Blanco Brown can be heard starting things off.
Father and daughter made sure to keep juice boxes in hand, just in case they needed some refreshment during the dance.
Blanco Brown explains that there are certain dance moves that go along with this song and that if anyone doesn't know them, they shouldn't be worried because all they have to do is follow along with his lyrics.
He starts by telling the dancers to do a "two-step" and then a "cowboy-boogie."
Now, I'm not much of a dancer and when I do dance, I don't try and pull out any specific moves.
That's probably because I don't know any specific moves, but that's beside the point.
The father and daughter seem to know exactly what a two-step into a cowboy-boogie looks like because they pull the move off flawlessly.
Dad works his feet before reaching out his hand above his daughter's head.
She finishes her own footwork and grabs onto his hand, allowing him to spin her and switch sides.
Then the song moves into other moves like the "hoedown" and Blanco Brown tells his listeners to move to the left before making a dip.
Dad and daughter are on it and stay in sync for each step.
Then Blanco Brown tells everyone that it's time to take a "sip wit it."
Normally, this probably involves taking a sip of whatever alcoholic beverage that you are currently holding.
But in the case of daddy and daughter, their juice boxes will do just fine.
They lean back and suck the juice from their straws as their bodies continue to move to the beat.
They move once more to the left, and then back to right, before raising their left hand into the air.
Blanco Brown then instructs them to place that hand back down on their thigh and roll their shoulders back and forth.
The groove moves back down to their feet as dad and daughter each do the "slip and slide."
From here the song makes its way all the way back to the beginning with each dancer two-stepping and doing the cowboy-boogie once again.
If you're a dad with a young daughter at home, you should give this dance a try.
It's a great way to bond with each other and it looks like a lot of fun.
Check out the video below to see the entire dance routine and be sure to pass it on to someone who you think might enjoy it!
Please SHARE this with your friends and family.
Source: Nick Garcia, USA Today