Bears are very intimidating animals.
And depending on where you are in the world, you could be dealing with anything from a small, goofy black bear to a huge, ferocious polar bear.
In terms of the latter bear, if it wants to attack you, there really isn't much you can do to protect yourself.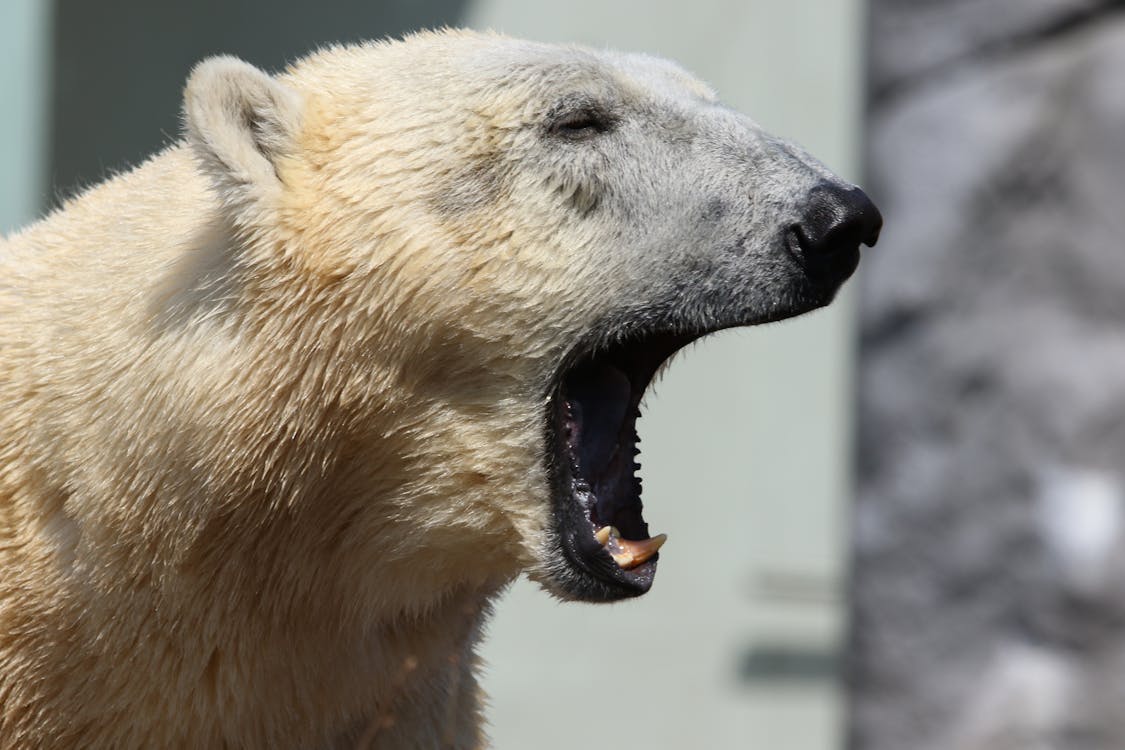 But when it comes to a black bear, you have a much better chance of dealing with the situation in a limb-saving, life-preserving way.
For one man in Russia, this was exactly his situation.
He was sitting on a bench when a black bear decided to approach him.
Now, when you are dealing with a black bear, the best thing you can do is remain calm and tell it to go away.
According to the National Park Service, when you encounter a bear you should "Stay calm and remember that most bears do not want to attack you; they usually just want to be left alone. Bears may bluff their way out of an encounter by charging and then turning away at the last second. Bears may also react defensively by woofing, yawning, salivating, growling, snapping their jaws, and laying their ears back. Continue to talk to the bear in low tones; this will help you stay calmer, and it won't be threatening to the bear. A scream or sudden movement may trigger an attack. Never imitate bear sounds or make a high-pitched squeal."

Pexels Source: Pexels
The Russian man must have been told this advice before or has had plenty of experience with bears because he did exactly that.
As the bear meandered its way over to the old man, he didn't move a muscle.
In fact, he didn't even uncross his legs!
The bear, who appears to be minding its own business, approached the man from behind and the man simply turned his head and looked at the bear.
You can't tell from the video whether or not the man says anything to the bear but in seconds the bear takes off running.
He lunges away and takes a few steps to distance himself from the man.
The man, of course, just continues to sit there and enjoy his seat on the bench.
Then he looks back to make sure he's not being followed.
The people who were filming the encounter started to laugh and comment in Russian.
They were just as surprised that the man continued to sit there and that the bear ran away in fear.
The bear hung around the area a little bit longer as if to say, "Uh, I'm the bear! I'm not scared."
But everyone who watched the scene unfold knew the truth–that bear was scared.
After a while, the bear losses interest in the man and begins walking further and further away.
The way that this man handled his bear encounter was very impressive.
If you've ever come across a bear you'd know it gets the heart beating pretty fast.
Most people wouldn't remain as calm as this man did.
Most who have would give the advice to not to scream or run if you do see a bear, because it may just be the last thing that you ever do.
Please SHARE this with your friends and family.
---
Shareably
Join your friends or be the first to like our page
---
Source: Russia Insight, National Park Service